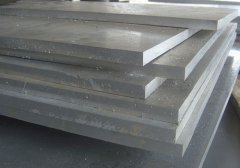 Standard:GB3274-88,GB/T1591-94,GB/T1591-94,Q/WTB8-2000,GB/T1591-94,GB/T16270,JIS G3106
Thickness:8mm-300mm
Width:1500mm-4020mm
Length:3000mm-18000mm
Usages:It is used to manufacture plants, general construction
Low alloy steel plate is the umbrella name of steel plate with alloy content less than 3.5%. Generally, low alloy board is Q345B plate on the market. Alloy steel includes low alloy steel, medium alloy steel and high alloy steel depending on the alloy elements content. The alloy content less than 3.5% is called low alloy steel, 5 —10% is called medium alloy steel and more than 10% is called high alloy steel. On the domestic market, it calls special quality carbon steel and alloy as special steel. The standard is GB/T3274-1988, GB/T1591-1994 for low alloy plate.

Low Alloy Steel Plate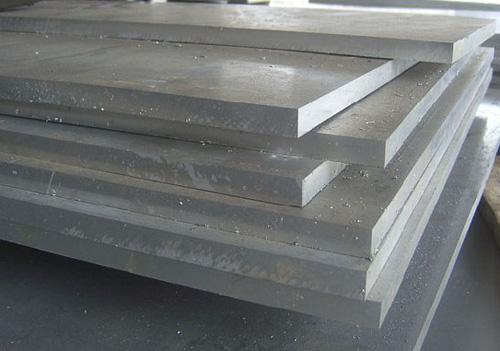 16Mn is one of the largest consumption and production in our country of low alloy steel high strength steel. The organization of using state is fine pearlitic ferrite. The strength is higher 20%-30% than common carbon structure steel and the atmospheric corrosion resistance is higher 20%-38%.
15MnVN is common use in the medium strength steel grade. This steel has high strength and good toughness, weldability and low temperature toughness. So it is widely used in manufacturing bridges, boiler and ships etc.

When the strength grade is more than 500MPa, the organization of pearlitic ferrite is hard to meet requirements, which will form low carbon bainite steel. If adding Cr, Mo, Mn, B etc. will make much higher strength and good plastic and welding performance. This steel is often used to high pressure boiler and container.

Low Alloy High Strength Steel Plate

Grade
Standard
12Mn, 16Mn 15MnV, 15MnVN, 14MnNb
GB3274-88
Q295(A,B)
GB/T1591-94
Q345(A,B,C,D,E)≤100mm
GB/T1591-94
Q345(A,B,C,D,E)≥ 102mm
Q/WTB8-2000
Q390(A,B,C,D,E)
Q420(A,B,C,D,E)
Q460(C,D,E)
GB/T1591-94
Q500(D,E),Q550(D,E),
GB/T16270
Q620(D,E),Q690(D,E)
SM490(A,B,C),SM490Y(A,B)
JIS G3106
SM520(B,C),SM570
SS490,SS540
JIS G3101
St44-3,St52-3,St50-2
DIN17100
St60-2,St70-2
StE315,StE355,StE380
DIN17102
StE420,StE460,StE500
A572M(Gr42,50,60,65)
ASTM
A633M(A,C,D,E)
S275(JR,J0,J2G3,J2G4)
EN10025
S355(JR,J0,J2G3,J2G4,
K2G3,K2G4)
E295,E335,E360
S275N,S275NL,S355N,S355NL
EN10113
S420N,S420NL,S460N,S460NL
50(A,B,C,D,DD,EE,F)
BS4360
43(A,B,C,D,EE),55(C,EE,F)
WH60(A, B, C, D, E),
WJX013-2001
WH70
WYJ060-2000
WH80
WYJ002-2002
WH410LK(BB41BF)
Special conditions
WH490LK(BB503)
E355(DD,E),E460(CC,DD,E)
ISO4950-2
E420(DD,E),E460(DD,E)
ISO4950-3
E550(DD,E),E690(DD,E)
Fe430(A,B,C,D)
ISO630
Fe510(B,C,D)
Specifications and Delivery state
1.Specification
Thickness:8mm-300mm
Width:1500mm-4020mm
Length:3000mm-18000mm
Max weight: 25T;
2.Delivery state:
According to customers' requirements, steel plate can be hot rolling, controlled rolling, normalizing, annealing, tempering, NT and hardening and tempering;
3. Flaw detection and thickness performance:
Producing additional flaw detection requirements and tear resistant(thickness direction performance), also can supply Z performance steel plate based on ASTM、A770 standards.
Main usage
It is used to manufacture plants, general construction and all kinds of engineering machinery like mining, drill, excavator, electric wheel dump truck, mine car, loader, bulldozers, industrial fan, various cranes, hydraulic support, coal mine machinery equipments.