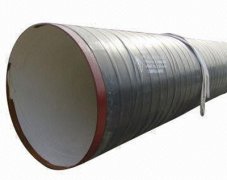 Standard: SY/T0413-2002 and DIN30670-1991
Materials: environmental protect material with solventless coatings Coating thickness: 300-500um
※ Steel pipe material: Seamless steel pipe, welded steel pipe (straight seam and spiral welding seam)
※ Internal Anticorrosive coating: Health fusion bonded epoxy powder coating and heavy anticorrosion sintering epoxy powder
※ External anticorrosive coating: Hot melt three layer structure polyethylenes coating, the bottom is fusion bonded epoxy powder; the middle layer is the hot melt adhesive; the outer layer is high density polyethylene.

3PE Steel Pipe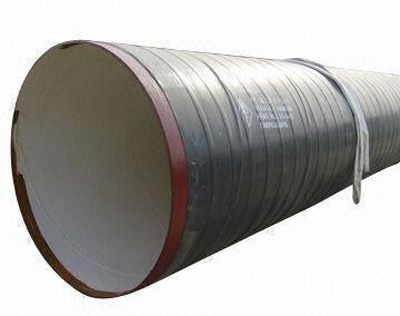 Production process
1. Medium frequency heating pipe
Compare with traditional electric heating, medium frequency heating has higher conversion rate and save the electricity effectively. Adopting medium frequency, the heating of steel pipe is distributed from inside to outside to make temperature more even. This way guarantees the high quality curing of epoxy coating effectively.
2. Single layer PE adopts spray inside pour outside process
The technology of spray inside paints epoxy powder and pour outside paints polyethylene powder is called spray coating process. This process uses medium frequency heating method and waste heat of pipe to make two curing at the same time. So don't need to separate coating curing!
3. Three layer structure PE adopts fusion twining process
The wall adopts thermal spraying epoxy powder anticorrosive way that is to say after the powder by high temperature melt knot, the powder is coated evenly in the pipe surface. Outer coating uses high pressure extrusion winding technology which improves the compactness greatly. The coating is tough wear-resisting and has good impact resistance and bending resistance, this can prevent mechanical damage in the construction process and environmental stress of plant roots and soil during the using.
4. Corrosion resistant inside and outside simultaneously
Inner PE realizes the core technology of one-time film of synchronous coating and curing. Inside and outside surface do coating not only greatly reduces the time but also improves the work efficiency. And during the coating, steel pipe packed under internal and external coating greatly reduces the heat loss and full use of the potential heat of pipe to improve the thermal efficiency further.