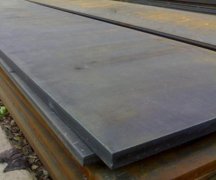 Standard:carbon steel:2C,3C,4C,5C;low alloy steel:12MnC、16MnC、15MnTiC、14MnVTiReC
Grade:CCSA,CCSB
Yield strength:235
Tensile strength:400~520;
Shipbuilding steel plate referred to the special shipbuilding steel production is the sheet steel and plate steel used to manufacture ocean, coastal and inland navigation of the ship hull structure. Shipbuilding steel plate includes carbon steel and low alloy steel and at the end of steel grade is marked C. Carbon steel has 2C, 3C, 4C and 5C; Low alloy steel has 12MnC、16MnC、15MnTiC、14MnVTiReC etc. Thickness is 2.5-50mm.

Shipbuilding Steel Plate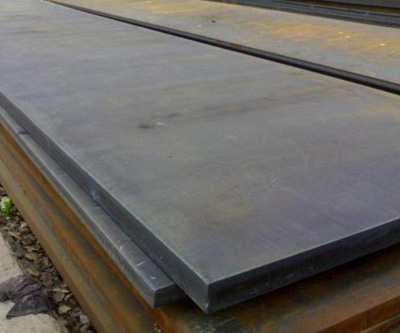 Shipbuilding Steel Plate
Mechanical Properties
Grade
Yield strength(Mpa)
Tensile strength(Mpa)
Elongation ratio after fracture (%)
Impact test
Bending test
No less than
No less than
Temperature ()
temperature,impact,AKV
(lengthways),J(thickness≤50mm)
lengthways
crosswise
No less than
CCSA
235
400~520
22
20
-
-
b=2a,180:d=2a
CCSB
0
27
20
B=5a,120:d=3a
Chemical Composition (%)
Grade
C
Si
Mn
P
S
Cr
Ni
Cu
Ceq
CCSA
≤0.21
≤0.50
≥2.5c
≤0.035
≤0.035
≤0.30
≤0.30
≤0.35
≤0.40
CCSB
≤0.21
≤0.35
0.80~1.20
≤0.035
≤0.035
≤0.30
≤0.30
≤0.35
≤0.40