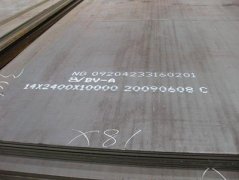 Standard:YB168,YB(T)10,ASTM
Materials:16q,16Mnq,16MnCuq,15MnVq,15MnVNq,14MnNbq,A709M(Gr.36.50.50W.70W)
Applications:It is used to rivet and bolt weld structure highway bridge, railway bridges and sea-cross bridge.
Bridge steel plate is a kind of special thick steel plate to manufacture bridge structure. Usually special bridge steel plate contains carbon steel and low alloy steel and the grade is marked q at the end of steel.

Bridge Steel Plate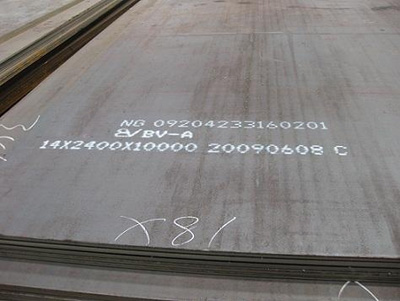 Bridge construction carbon steel is used to rivet A3q and weld the bridge structure 16q; Bridge structure low alloy steel has 12Mnq、12MnVq、15MnVNq、16Mnq etc. The thickness of bridge steel plate is 4.5-50mm. Main applications is used to build railway bridge, highway bridge and cross-sea bridge etc. This steel need to have higher strength, toughness and bear the load and impact of rolling stock and have good fatigue resistance, low temperature toughness and atmospheric corrosion resistance.

Grade
Standard
Specification and delivery state
Main applications
16q,16Mnq,16MnCuq
15MnVq,15MnVNq
YB168 and YB(T)10
1.Specifications:
Thickness:8mm-100mm
Width:1500mm-4020mm
Length:3000mm-18000mm,Max weight: 25T;
2.Delivery state:
According to customers' requirements, steel plate can be hot rolling, controlled rolling, normalizing, annealing, tempering, NT and hardening and tempering;
3. Flaw detection and thickness performance:
Producing additional flaw detection requirements and tear resistant(thickness direction performance), also can supply Z performance steel plate based on ASTM、A770 standard 
It is used to rivet and bolt weld structure highway bridge, railway bridges and sea-cross bridge.
14MnNbq
Special condition
A709M(Gr.36.50.50W.70W)
ASTM