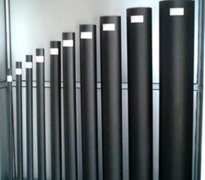 OD:48MM--711MM
Wall Thickness:2.5mm—50mm
Applications:Boiler pipe
Grades:ASTM A192, ASTM A210, GB/T5310, BS3059, DIN1629.
Materials:ASTM A178 Grade A,C,D; ASTM A192;ASTM A210 Grade A-1,C.

Steel pipe can be classified to seamless steel pipe and welded steel pipe. According to cross section shape, it is also divided into round pipe with wide applications and section pipe such as some square, rectangular, arch, hexagon, equilateral triangle, octangle etc. Steel pipe under pressure are both do hydraulic experiment to test the compression ability and quality. Under the specified pressure, steel pipe doesn't appear leakage, soak and expansion, which is qualified. Some steel pipes depending on standard or customers' request need to do flange test, flaring test and flattening test etc.
Boiler Steel Pipe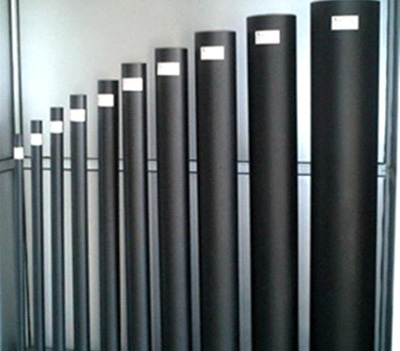 Process Method:
1. The operating temperature of general boiler pipe is below 350℃, domestic pipe mainly uses 10# and 20# carbon steel hot rolling or cold drawn tube to manufacture.
2. High pressure boiler pipe is often used under high temperature and high pressure. And under the high temperature gas and steam, boiler pipe is easy to be oxidation and corrosion. Therefore, boiler pipe needs to have high rupture strength, high oxidation corrosion resistance and good organizational stability.
Usages:
1. General boiler pipe is mainly used to manufacture water wall tube, boiling water tube, super heated steam tube of locomotive boiler, small or big fire tube and arch tube.
2. High pressure boiler pipe is chiefly applied to produce superheater tube, reheater tube, gas-guide tube and steam pipe of high pressure and super high pressure boiler. The trend of high pressure boiler pipe business supply is stable totally; however, the specific industry supply and demand will be further differentiation. The insiders point that the key link is the application and promotion of new energy-saving 20g high pressure boiler pipe.
New energy-saving 20g high pressure boiler pipe is getting more and more popular increasingly like green environmental protection painting, energy saving and water-saving bathroom products, environmental protection stone material, environmental protection cement foam insulation board etc. Energy saving environmental protection products is promising in broad and prospect market of 20g high pressure boiler pipe.
Detailed Description About Boiler Steel Pipe
Grades
ASTM A192, ASTM A210, GB/T5310, BS3059, DIN1629
Materials
ASTM A178 Grade A, C, D
ASTM A192
ASTM A210 Grade A-1, C
BS3059-320 CFS
BS3059-360, 440, 243, 620-460,622-490, S1, S2, TC1, TC2
EN10216-1 P195TR1/TR2, P235TR1/TR2, P266TR1/TR2
EN10216-2 P195GH, P235GH, P265GH, TC1, TC2
DIN17175 ST35.8 ST45.8
DIN1629 ST37.0, ST44.0 ST50.0
JIS G3454 STPG370, STPG410
JIS G3461 STB340, STB410, STB440
GB5310 20G, 15MoG, 12CrMoG, 12Cr2MoG, 15CrMoG, 12Cr1MoVG
GB9948 10,20, 12CrMo, 15CMo
GB3087 10,20
OD
48MM--711MM
Wall Thickness
2.5MM--50MM
Origin
China
Types
Seamless Steel Pipe
Applications
Boiler Pipe
Surface
Annealing, manual polishing and mechanical polishing
Special tube
Conventional wall thickness and special wall thickness steel tube,
max wall thickness 50mm
Usages
Mechanical structure, hydraulic tubing, pneumatic linear actuator
Processing
Hot rolling and heat expands
Length
According to customers' requirements
Specification
89--508*4--30
Testing/inspection
Chemical compositions, tensile properties (tensile strength, yield strength or yield and elongation) surface and size test, NDT, hydrostatic test
Surface treatment
Immersion oil, painting, passivation, phosphating, blasting
Materials
Carbon steel
FOB price
competitive
Port
Tianjin/Shanghai/Qingdao
Payment
L/C,T/T
Min order quantity
5T or Mutual negotiation
Supply ability
5000T per month
Normal Packing
Baling packing, bulk or according to customers' needs
Delivery Term
7days-15days or according to customers requirements
Delivery State
Paint black paint, groove, pipe cap, resist compression, resistant corrosion
Allowed Tolerance
Wall Thickness Tolerance
D ﹤ 50
±0.05mm
S ﹤ 4mm
±12.5%
D ﹥ 50
±1%
4--20mm
+15/-12.5%
S≧20mm
±12.5%