In January of 2012, our Singapore client accompanied by our project manager Jerry and engineer from Petroleum Company visit our steel processing mill. In the workshop, they inspect the steel plates rolling and cutting as per drawings. Furthermore, the client is satisfied with our workers' diligence and professional technology in working.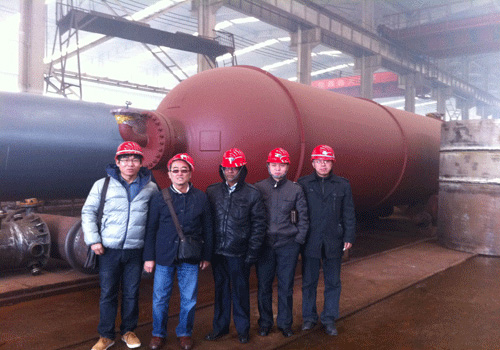 Our clients accompanied by Jerry visited steel plates rolling factory.

This oil tank project expends more than one month from beginning to end. In the beginning, our clients only wanted to hunt for a outstanding and reliable supplier and purchase various specifications respective 5mm, 6mm, 8mm, 10mm and 12mm thickness steel plates grade A36 from us. However, our clients made a great decision after inspecting his purchased steel plates and studying our former steel plates processing successful case by Jerry in the workshop. Our steel plates with high quality and standard are completely fulfilled with his requirements.