In middle of Nov.2012, our UK client starts their sea journey due to two LPG storage tanks together with accessories. They will get to Ghana for the application of Kempinski Hotel project after 45 days.

It has taken more than 50 days for two LPG storage tanks from design to production in accordance with strict our contracted production and fast delivery time. During the production, our manager track and update the process for our client regularly. The design code is on the basis of Supervision Regulation on Safety Technology for Stationary Pressure Vessel.

LPG Storage Tank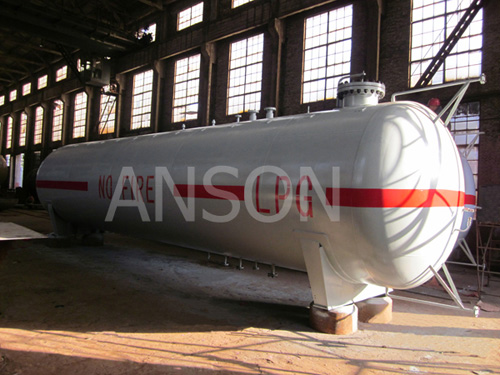 The capacity of LPG storage tank is 50 cubic meters and diameter 2400mm. The successful accomplishment symbolizes our high standard quality and processing service. It is the second time we cooperate with our UK client on the project of steel storage tanks. Our continuous endeavor and high working efficiency win client belief and praise.